Throughout the past year, Made Possible in Lehigh Valley has been highlighting the region and telling stories of the people, companies, and organizations of the Lehigh Valley who have been persevering and thriving despite the continuing COVID-19 pandemic.
These stories have been shared on the Made Possible website and Instagram account. Below are the 10 most-read stories of the year 2021, according to our analytics: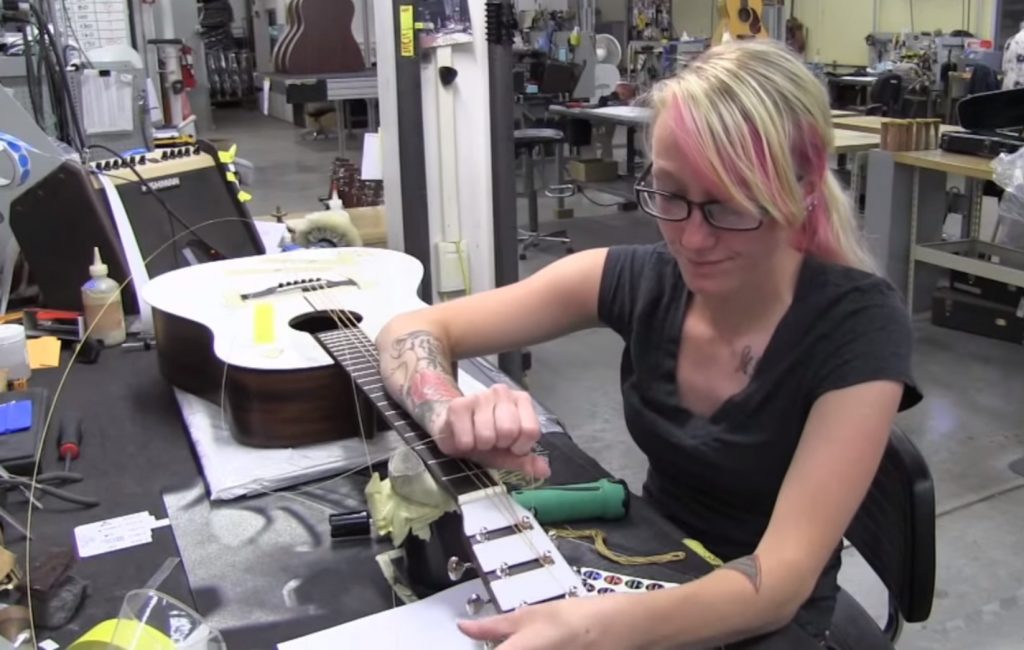 Martin Guitar Keeps Making World-Class Instruments in Lehigh Valley Throughout Pandemic
When temporary business closures first began across Pennsylvania in the early days of the coronavirus pandemic, Chris Martin IV assumed that Martin Guitar would have to scale back. "And then all of a sudden the phone started to ring," he said. "And it turns out that when people are stuck at home, they really wanted to buy a guitar."
Working for Facebook, Living in Lehigh Valley
Jason Toff's has worked for some of the most popular tech companies in the world: Google, YouTube, Vine, and now Director of Product Management at Facebook. Over the years, he has lived in Manhattan, Hoboken, San Francisco, Menlo Park, and the East Bay area of California. So where does he live now? The very place he was born and raised: the Lehigh Valley.
18-Time U.S. National Champion Cyclist Began Career in Lehigh Valley
Mandy Marquardt is a professional track sprint cyclist racing for the USA Cycling National Team and for Team Novo Nordisk, the world's first all-diabetes professional cycling team. An 18-time U.S. National Champion, she currently holds three U.S. national records. And it was in Lehigh Valley where she first began her professional cycling career.
Oscar-Nominated Actress Amanda Seyfried Still Considers Lehigh Valley "My Home"
At age 35, Amanda Seyfried has already had an incredible Hollywood career, from her breakout role in Mean Girls to her recent Academy Award nomination for her performance in Mank. But despite all her success, Seyfried still has a deep appreciation for where she came from: right here in the Lehigh Valley.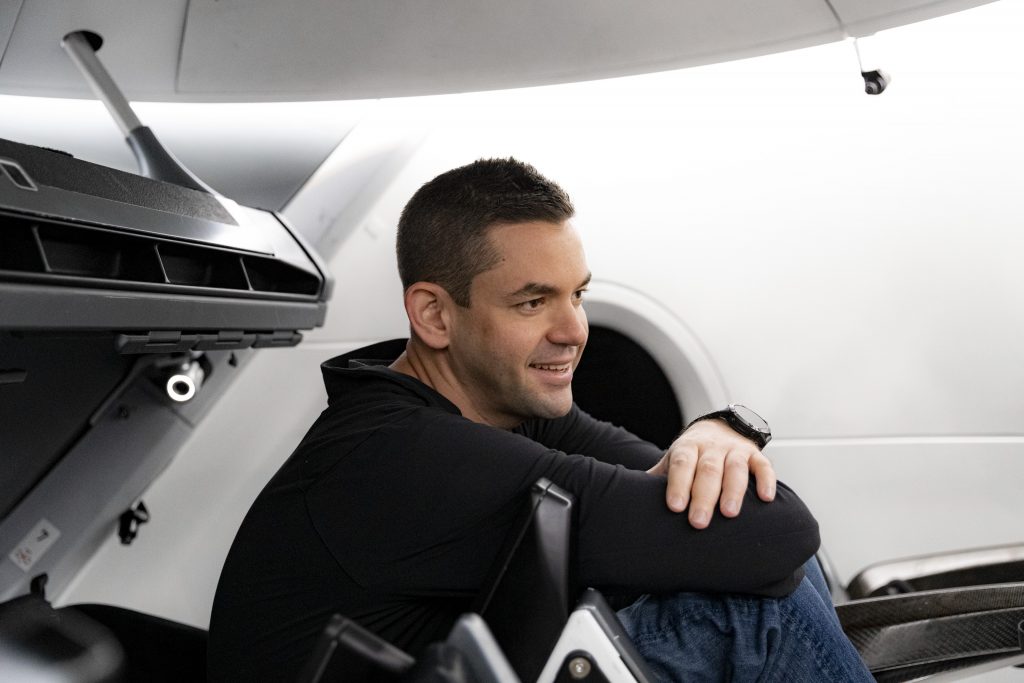 Billionaire Jared Isaacman's Journey to Space Began in Lehigh Valley
Jared Isaacman is a self-made billionaire and founder of the payments processing firm Shift4 Payments. He's also an accomplished jet pilot who will soon be flying into space later this year as part of a mission with Elon Musk's SpaceX program. "My aviation career began at the Lehigh Valley International Airport back in 2004," Isaacman said.
Lehigh Valley's Joe Kovacs Competing in His Second Summer Olympic Games
Joe Kovacs is, without question, one of the best shot putters in the world. He just won a Silver Medal in the 2020 Olympics, and his accomplished athletic career has enabled him to travel the world, but wherever he goes to train and compete, his heart and his home are in the Lehigh Valley.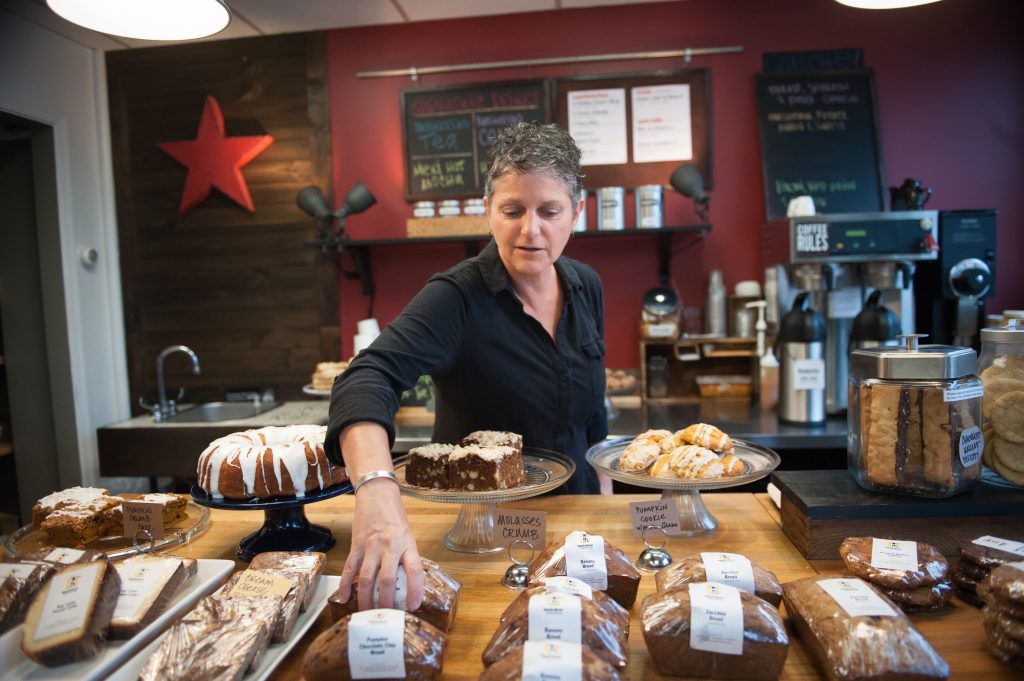 Back Door Bakeshop Owners Navigate COVID-19 with Help From Lehigh Valley Community
When COVID-19 struck, Back Door Bakeshop owners Gail Lehman and Dina Hall feared they could lose everything: their home as well as their business. But the special connection they forged with the Lehigh Valley helped them endure and survive. "There's a mutual trust and consideration," Dina said. "It's an incredible community."
Lehigh Valley is Home to Nation's Fastest-Growing Cybersecurity Company
"Starting my own business is something I've always wanted to do. … But it really only became possible when I moved to the Lehigh Valley." Those are the words of Michael Hawkins, the President & CEO of Netizen, a cybersecurity company that develops innovative solutions to enable a more secure cyberspace for clients.
This Doctor Really ♥️s Fashion
Janish Kothari's heart is torn between two loves. One is medicine. He's a second-year cardiology fellows at St. Luke's University Health Network, gaining high-level research and clinical experience with patients who have acute and chronic heart diseases. The other is fashion blogging; he's known as "DoctaJayyy" to his 13,000 followers on Instagram.
Tech Company CEO Wanted to Be Part of Lehigh Valley's "Transformation"
Lehigh Valley native Terrence DeFranco is CEO of IotaComm, believes that development at his company has the potential to transform the way we live, work, and play. So, when it came time to find a new headquarters two years ago, he looked to the Lehigh Valley because of the transformation underway in the region's largest city.