Before the COVID-19 pandemic, Gail Lehman relished the moments at the Back Door Bakeshop in Bethlehem when she and her wife Dina Hall would be working in the kitchen, and they could hear the laughter and conversations of their customers in the next room.
"During a busy day, when I'm back here and it's all flowing, and the customers are happy, I can hear what's happening out there and when you hear laughter and people meeting each other who haven't maybe seen each other in a week or two," Gail said. "If I can be a part of helping them get through their day, then that's success to me."
But after COVID-19, everything changed. Located at the corner of Broad and Center streets, the Back Door Bakeshop had been a front service bakery and grab-and-go cafe, with 80% of its customers working in the professional buildings located within less than a mile. The pandemic forced Gail and Dina to find an entirely different customer base and switch to an order-in-advance system, temporarily open only Fridays and Saturdays.
It was a frightening time for Gail and Dina, who had opened the retail shop in 2013. "For the two of us, the worry was we'd lose everything," Dina said. "We'd lose the business and we'd lose our home."
But the special connection they forged with the Lehigh Valley helped them endure and survive. When they switched to the new system, Gail and Dina found a faithful customer base that both loved their product and truly wanted to help them succeed. Several customers bought gift cards which they haven't redeemed yet, and one even provided them with a generous monetary gift at the start of the pandemic, just to help them through it.
"The customers we had before and we have now, there's a mutual trust and consideration," Dina said. "They are so very considerate of us, just as we are of them. It's an incredible community."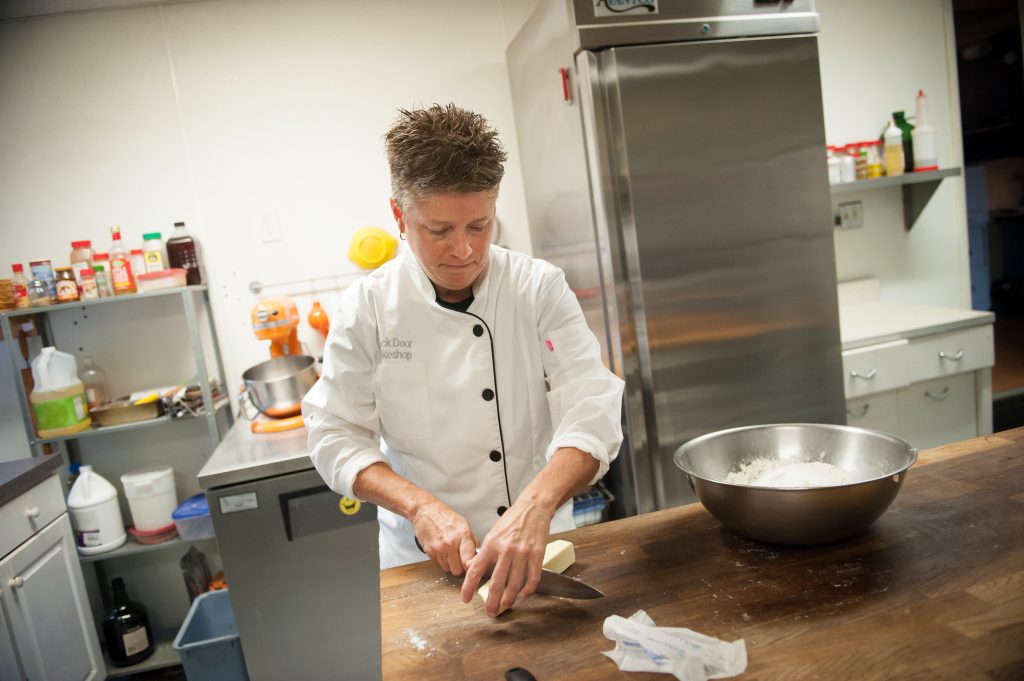 "I feel comfortable in this town"
Gail and Dina have been married for six years, and together for 21. Having previously lived in New Jersey and the Poconos, Dina moved to the Lehigh Valley while looking for work as a graphic designer, and she now does all the design work for the Back Door Bakeshop, including the marketing materials and product labels.
Gail is a Lehigh Valley native, who grew up in Bangor and has lived in Bethlehem for nearly 30 years. She worked for Confetti Café on Bethlehem's Main Street for 10 years, and then began baking for festivals, and cafes in the region, before starting her own eatery, which began as "basically a one-room cottage" on Center Street before moving to their current location.
"Bethlehem and the Lehigh Valley have just always been comfortable for me; I feel comfortable in this town," Gail said. "The schools are great, and the neighborhoods we've lived in are wonderful. It's a place that I just would never leave. We are always so happy to come home, and that feels good."
Gail always tries to be creative with the lunch menu, which changes every week. They make at least six different kinds of sandwiches, including meat-based and vegetarian, as well as salads and a rotating variety of quiches. They also serve a "power lunchbox" (similar to a quinoa bowl) and a seasonal mac and cheese made from various elements, like roasted cauliflower and smoked Gouda.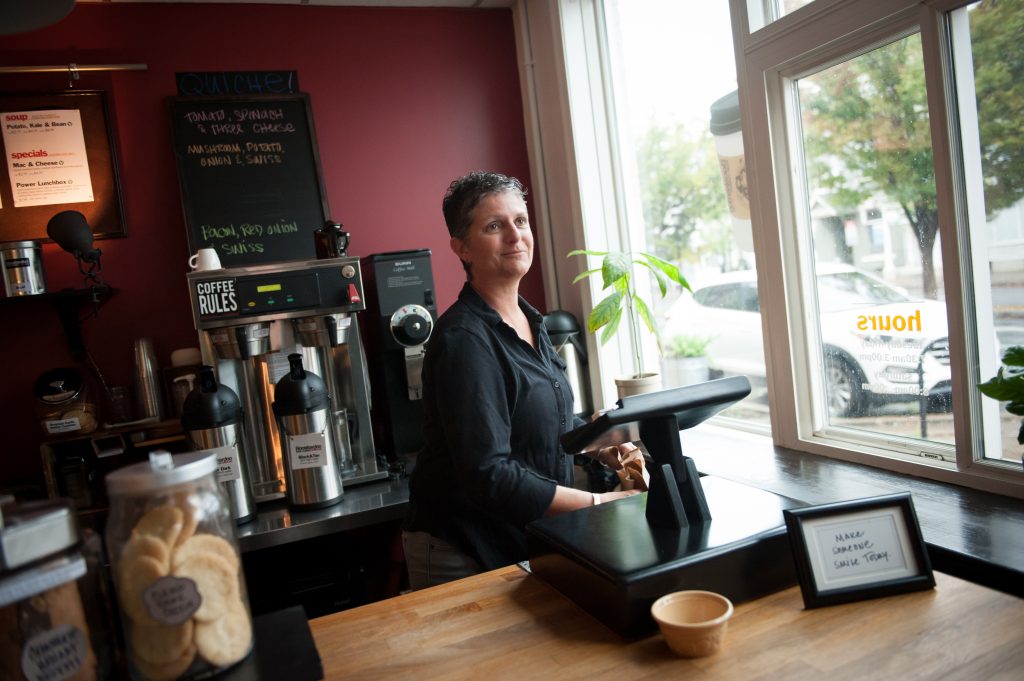 "This community embraces us"
Gail and Dina have always been hands-on when it comes to engaging with the community. They would regularly take their products to farmers markets and events, from the Bethlehem Harvest Festival to the Garlic Festival in Easton.
They also make a point to shop local and support local stores. Their eggs are sourced from local farms, for example, and the fruits for their pies and apple cider donut holes come from Scholl Orchards, which in turn sells their products. Dina also regularly cross-promotes other regional companies via social media.
The in-roads Gail and Dina created with the local community went a long way in fostering the customer loyalty that sustained them during the pandemic, and their social media savvy helped them stay in touch with customers via email and develop the order-in-advance system they used during COVID-19.
"This community embraces us," Gail said. "We all support each other; we all shop local, eat local. We do our best to do everything that we can for each other. There are good people and good places here, and you just want to support that sort of thing."