OUTSTANDING SCHOOLS FOR ALL LEVELS OF LEARNING.
Lehigh Valley schools are second-to-none, with exceptional primary, secondary, technical, and post-secondary educational institutions that produce students ready for success.
Here, you'll find award-winning public and private schools. Lehigh Valley also boasts three career and technical schools that prepare students with a wide range of in-demand job skills.
Each year, Lehigh Valley's prestigious private colleges, state universities, and community colleges graduate nearly 11,000 students ready to work in Lehigh Valley and beyond. Our two community colleges produced 14.5% of all associate degrees awarded in Pennsylvania in 2017. Whether you are looking for a college that pre-dates the American Revolution or a premier private research university, Lehigh Valley is the place to learn.
14.5% of all associate degrees awarded in Pennsylvania, come from Lehigh Valley's two community colleges.
St. Luke's University Health Network and Temple University's Lewis Katz School of Medicine recently expanded their partnership so that incoming students will now complete all four years in Bethlehem. Medical students have been coming to Bethlehem for their rotations for more than 60 years, but this expansion makes Temple/St. Luke's Medical School the region's first four-year medical school campus. Many of the graduates each year continue with residencies in the St. Luke's network and join staff as attendings when they complete their studies.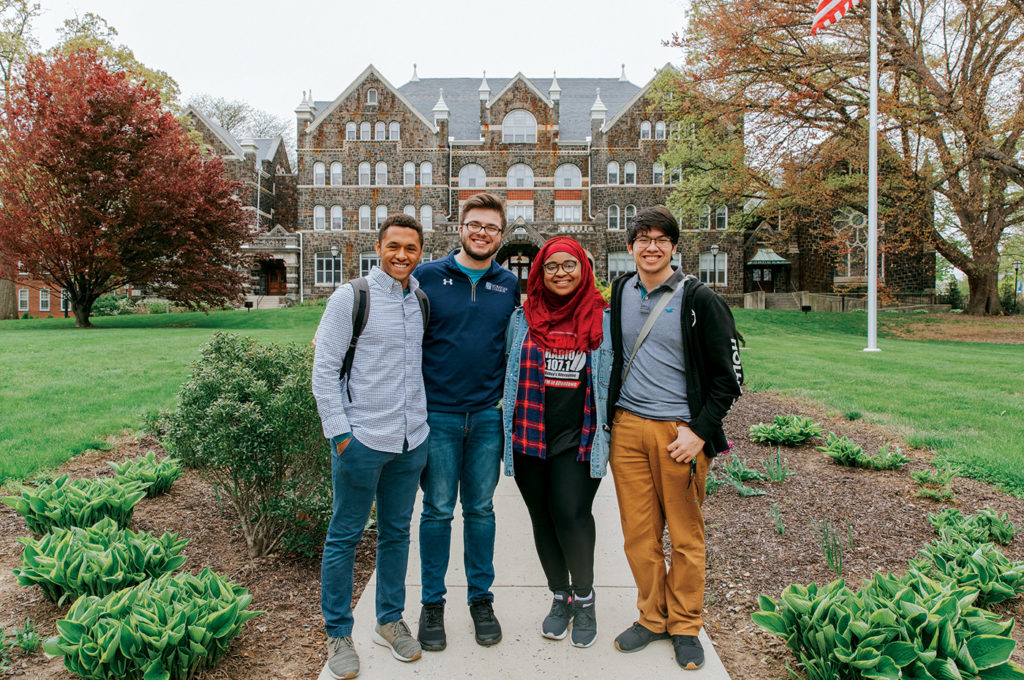 10,754 Degrees awarded by local colleges & universities (2018)
Cedar Crest College 410
DeSales University 816
East Stroudsburg University 1,492
Kutztown University 1,794
Lafayette College 608
Lehigh Carbon Community College 884
Lehigh University 2,078
Moravian College 561
Muhlenberg College 578
Northampton Community College 1,416
Penn State Lehigh Valley 117
52,000 STUDENTS
ENROLLED IN LEHIGH VALLEY'S 11 COLLEGES AND UNIVERSITIES
107,000 STUDENTS
ENROLLED IN LEHIGH VALLEY'S K-12 SCHOOLS
10,700
DEGREES AWARDED BY LEHIGH VALLEY'S 11 COLLEGES AND UNIVERSITIES (2018-19)
4,000+
DEGREES AWARDED IN STEM FIELDS