Mandy Marquardt is a professional track sprint cyclist racing for the USA Cycling National Team and for Team Novo Nordisk, the world's first all-diabetes professional cycling team. An 18-time U.S. National Champion, she currently holds three U.S. national records, and hopes to compete for Team USA for track cycling in the upcoming Summer Olympics.
And it was in Lehigh Valley where she first began her professional cycling career.
"There's a greater sense of community unlike anything I've experienced before," Marquardt said. "I enjoy the diversity throughout the Lehigh Valley. Great restaurants, local businesses, gorgeous trails and parks and of course the velodrome that attracts riders from around the world."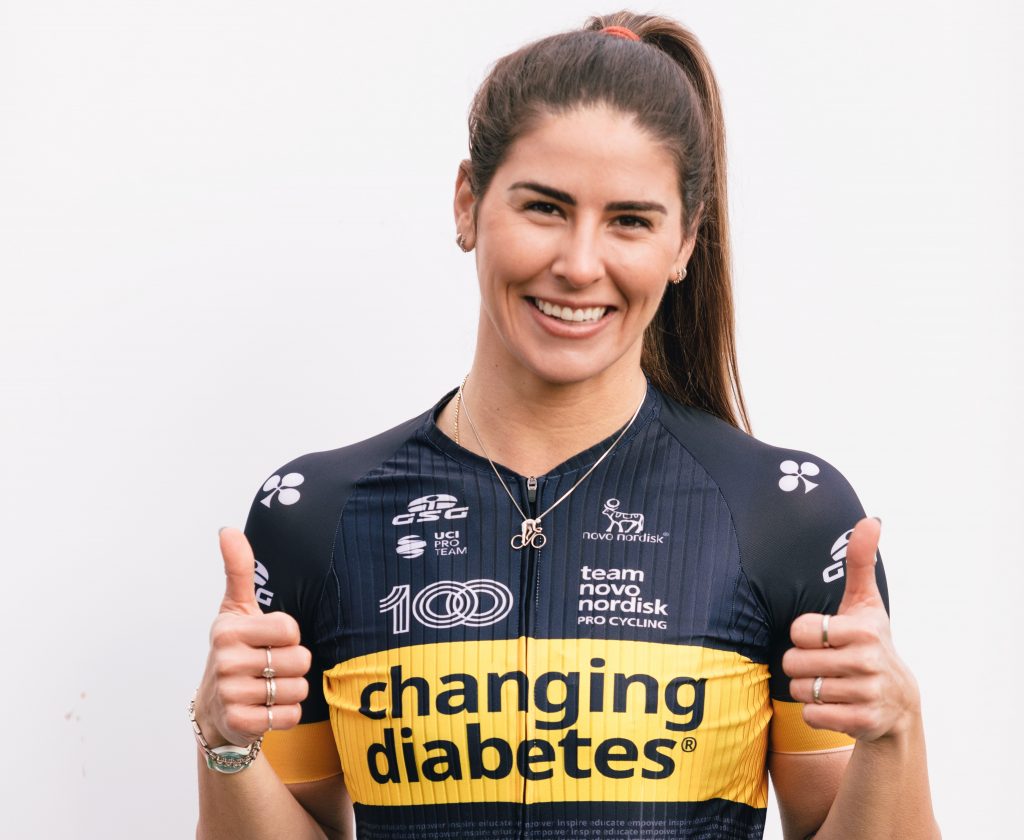 Marquardt started cycling at 10, and was diagnosed with type 1 diabetes at 16, when she was living in Germany. A year later, she moved back to the United States and enrolled at Penn State Lehigh Valley, where she eventually became a Campus Cycling Club coach and graduated with a degree in Business Management and Marketing.
"I decided that I wanted to make a change and be closer to the great velodrome community there," she said. "The Lehigh Valley is home now for me. I live here with my fiancé and our two dogs and two cats. I'm happy to have found such a great community."
Marquardt holds three U.S. national records in the Women's 1km Time Trial, 500m Time Trial, and Team Sprint. She also has 10 UCI Track Career Wins, is a 6-time Pan American Championship Track Medalist, and has a Current World Sprint Ranking of 12th place. She participated in the UCI Track Cycling World Championships in March of 2020, and was selected by USA Cycling for the Olympic Long Team in June. Meaning that Mandy is one step closer to hopefully being selected for the Final Olympic Team in May of 2021.
Being a professional track sprint cyclist is a full-time job, training 30 to 35 hours a week. Though she is often traveling for competition, Marquardt says Lehigh Valley has the resources, amenities, and community assets to help her server cycling career and many accomplishments.
"I've had the flexibility here in Lehigh Valley to train and earn my undergrad degree," she said. "Off the bike, I enjoy meeting people and helping make a difference in the community. I'm fortunate to have the Lehigh Valley's support while I represent my country competing with the USA Cycling National Team worldwide and pursuing my Olympic aspirations."
Marquardt is an ambassador for St. Luke's University Health Network, from which she also receives physical therapy. She has remained an active member of the Penn State Lehigh Valley Alumni Society board as the chair of the marketing committee. She is also a sponsored athlete of The Factory in Bethlehem, representing their brand partner, Honey Stinger.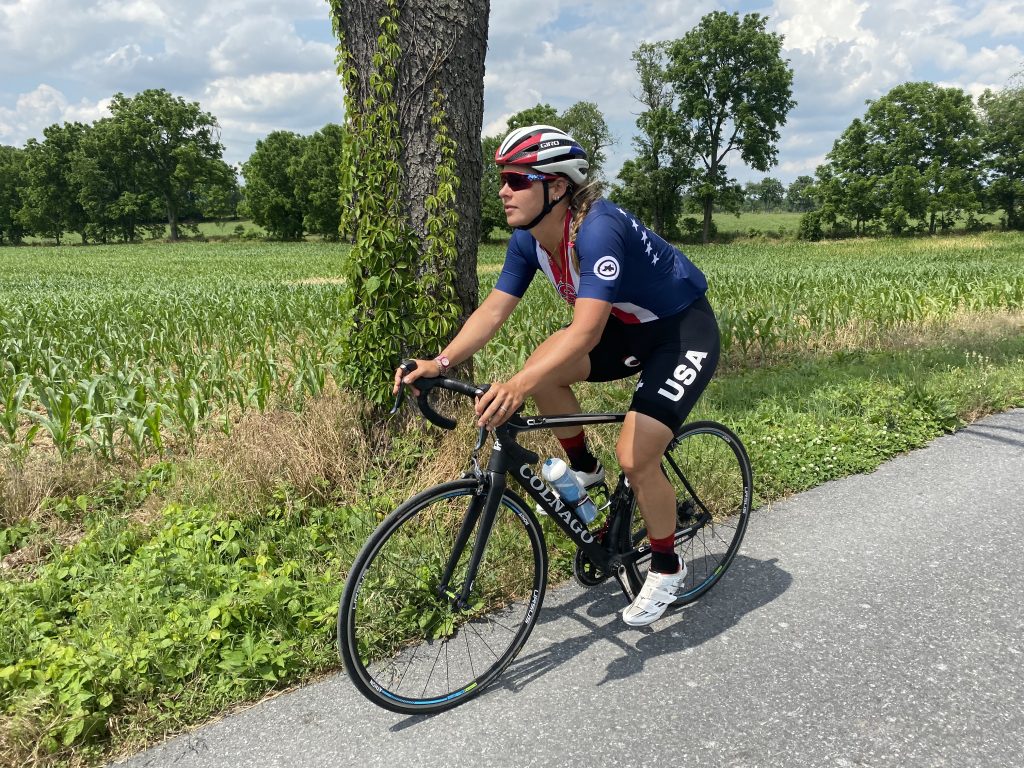 "Being involved on the Penn State Lehigh Valley Board of Directors, I have recognized that many businesses in our region are very supportive and hands-on, with not only our campus efforts, but with non-profit organizations and initiatives in the Lehigh Valley," she said. "There are many great networking opportunities that bring people together and are making a difference in our community and beyond."
Among Marquardt's favorite spots in Lehigh Valley are the Valley Preferred Cycling Center, Community Bike Works in Allentown, and Tapas on Main in Bethlehem. She enjoys going to the Allentown Fair, spending time with the Arc of Lehigh and Northampton Counties, and walking her dogs at the Covered Bridge Park in South Whitehall Township.
"After my cycling career, I'd love to further my education and continue in a career path I'm passionate about to help contribute in making a difference in the Lehigh Valley," she said.