Venture X is the newest coworking space to open up in Lehigh Valley, bringing attention to detail and amenities that are hard to find even in global cities like New York or San Francisco. Located in Bethlehem's Southside, the flexible workspace and community recently held a grand opening ceremony this past fall.
The stunning, modern, amenity-rich workspace is housed in the beautiful Gateway Building at 3rd & New Streets in South Bethlehem. As soon as you're welcomed through the automatic doors, you'll notice the meticulous design and thoughtful touches everywhere you look.
The 13,000 square-foot facility, with a spacious, industrial loft design and floor-to-ceiling windows, is home to 40 dedicated offices of varying sizes to meet the needs of businesses large and small.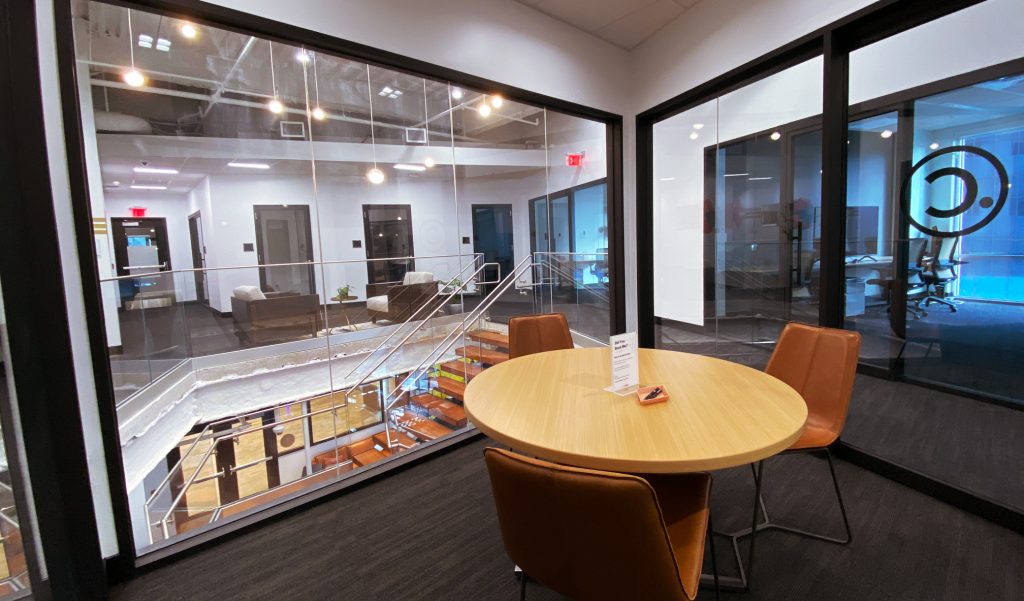 Spaces range from personal offices with one desk up to larger spaces that can fit a team of ten, plus multiple collaboration areas for private meetings or larger events. This includes an all-glass conference room that overlooks a 'floating' staircase which serves as a primary focal point among many others.
Venture X offers private office space and shared office space with flexible month to month agreements, with a vision to provide upscale workspaces comparable to those in every major city around the world. Local entrepreneur Terry Wallace is the Owner of Bethlehem's Venture X location, bringing valuable perspective and experience from his work in Global HR for companies including Pfizer and WeWork.
"This is our first of a network of locations we're opening here in the Lehigh Valley," Wallace said. "Plans are underway for locations in Easton and Allentown. I want local entrepreneurs, business owners, and professionals to have access to exceptional space, amenities, and a community of professionals to support their growth, in a safe, inspirational environment."
He added, "We offer tremendous options and flexibility to our business community, whether that's an individual starting a new business, a company that's been here for decades, or a business looking to expand into the Lehigh Valley. Our members get a turnkey, all-inclusive solution – everything from the space, technology, and utilities – to the daily cleaning, gourmet coffee, and professional staff… we have you covered. The only things you need to bring are your ideas, work ethic, and laptop."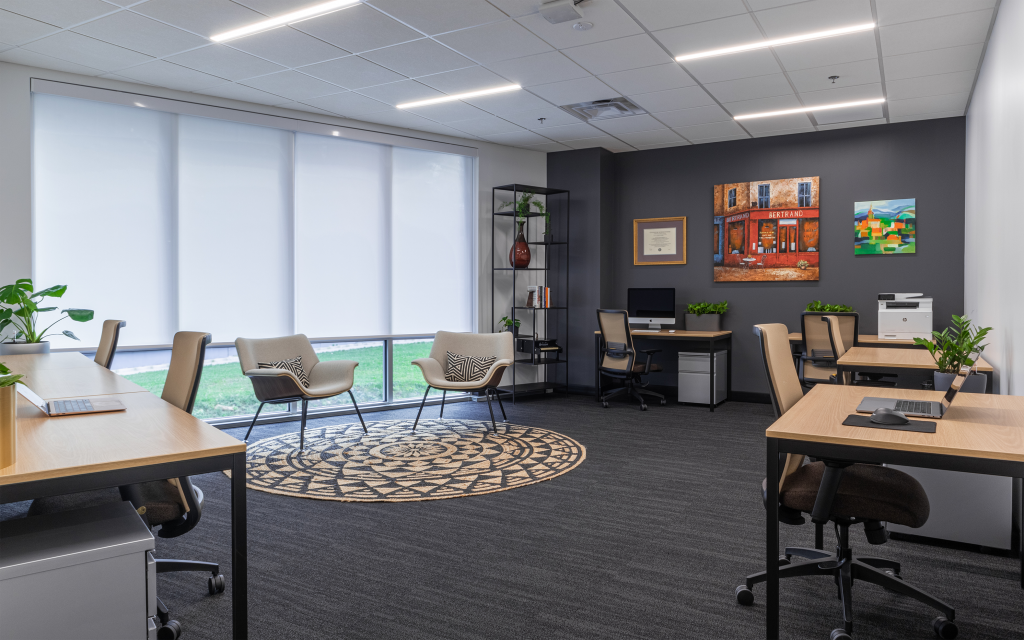 Ryan Walsh, founder of Zeptepi Creative, said he moved into a one-person office when Venture X first opened, and since then he's been getting more clients and bigger projects.
"Within 3 months, I needed to upgrade to a larger office and hire a new team member," Walsh said. "Since the leases are flexible, this transition was a breeze. The ability to focus and collaborate here is unmatched, which is why I truly love this place, and the community we're growing around it. This will be a year of massive growth for our company, and Venture X is a key part of making that possible."
With a cost of living that's roughly half of New York City, you can enjoy working from here paired with a fantastic quality of life without having to sacrifice the things you love. Companies and people are choosing to locate and work in Lehigh Valley and start a new venture in a growing region that's famous for its makers.
With more than 15,000 businesses calling the region home, there is no shortage of employment opportunities, from global corporations listed in the FORTUNE 500 to small, privately-owned businesses and ventures. It's also a great place to telecommute from and work from the comfort of your own home or an amenity-rich coworking space like Venture X. There are a variety of options to choose from including coworking and share office spaces with flexible layouts.The Venture X site was selected, designed, and built by Terry Wallace, a local entrepreneur, in partnership with CBRE, Spillman Farmer Architects, and Quadratus Construction Management. Visit here to book a tour and receive to free day passes at Venture X.