Jason Toff's resume reads like a short list of some of the biggest and most popular tech companies in the world.
He has worked for Google, YouTube, Vine, and currently works as Director of Product Management at Facebook. Over the years, his successful career in the tech industry has led him to live in such places as Manhattan, Hoboken, San Francisco, Menlo Park, and the East Bay area of California.
So where does he live now? The very place he was born and raised: the Lehigh Valley.
"Since coming back, my wife and I have found a whole new appreciation for the Lehigh Valley," said Toff, 34, who moved back to the region this winter. "I've reconnected with a lot of folks from my childhood. It's nice coming full circle."
Toff continues to work for Facebook, where he has spent the last year-and-a-half developing new apps separate from the main Facebook application, like Collab, E.gg, and Forecast. Facebook employees haven't worked in its headquarters for over a year due to the COVID-19 crisis, and many of its employees have moved out of the expensive Bay Area as the company has shifted toward remote work for its employees.
"The Lehigh Valley is a great place for remote work," Toff said. "We have an international airport nearby and I could pop into the New York City office occasionally as needed. It works out well for me, since I can take my boys to school before California wakes up, then call in for meetings during West Coast hours."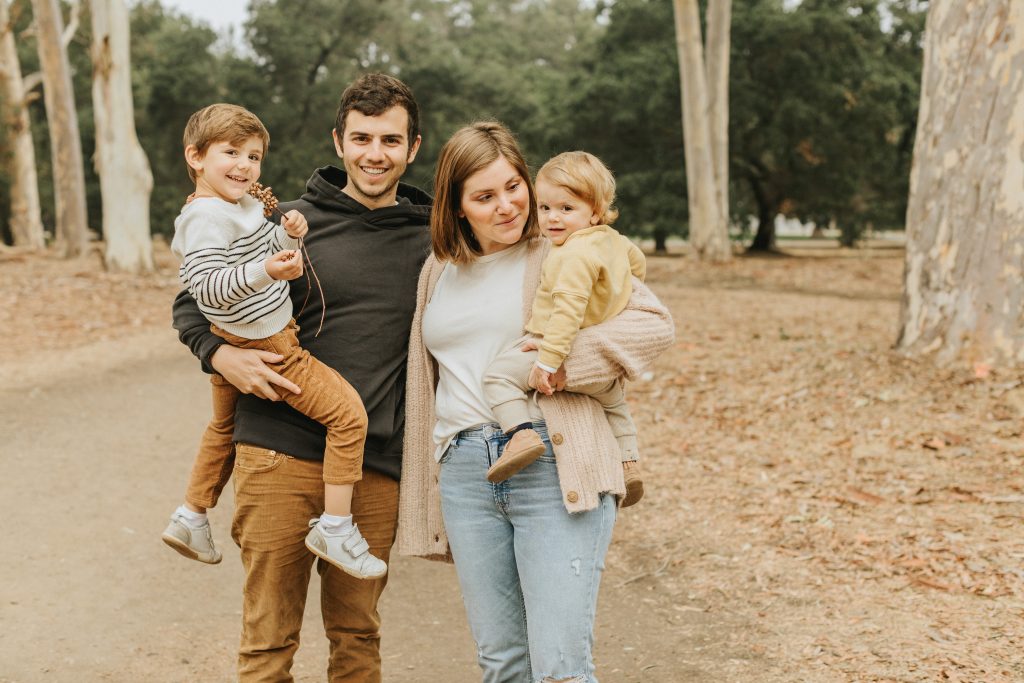 Toff was born in Allentown, attended Parkland High School, and stayed in the state for college, attending the University of Pennsylvania. His wife, Cristina, is also from the Lehigh Valley, having grown up in Macungie and attending school in Emmaus and Allentown. They have three children.
The primary reason they moved back to the region was to be closer to their parents, who in turn could be closer to their grandchildren. They originally expected to return only temporarily, but ended up buying an acre of land in a great Lehigh Valley location for what Toff said "would've paid for a sub-par studio in San Francisco or New York City."
In addition to the comparatively low cost of living, Toff particularly likes the Lehigh Valley's central location, close proximity to major cities, wealth of recreational amenities, and great schools.
"The Lehigh Valley has a number of things going for it," he said. " It's two hours from New York City and one hour from Philadelphia. That's amazing! In the Bay Area, it's not unusual for people to commute for one to two hours to work each day given how bad traffic has become there."
Toff joined Google in 2008 as an associate product marketing manager, and moved to the Bay Area for the role. Eventually he transitioned into a product manager role at YouTube, before getting a job as Head of Product at Vine in New York City, going on to become the General Manager for the video app.
He developed an interest in virtual reality and took a job building out Google's New York City virtual and augmented reality teams. Toff later moved to a partner role at Area 120, Google's internal incubator for new ideas, before taking the job he currently holds at Facebook.
Toff said the Lehigh Valley has been very helpful in preparing him for his career and providing the resources for his eventual success.
"I was very lucky to have some great teachers and mentors," he said. "It's not a coincidence that we're sending our oldest son to the same elementary school I went to, and my other son to the same place I went to preschool."
Toff and his family have enjoyed taking hikes around some of the covered bridges in the Lehigh Valley, and look forward to visiting Trexler Park and taking advantage of the region's many other recreational amenities when the weather becomes a bit warmer.