Lehigh Valley native Terrence DeFranco is CEO of IotaComm, which deals in "the Internet of Things," the wireless networks that allow machines to talk to each other.
Think of sensors that can detect humidity in an art gallery, vibrations in an electrical closet or a light switch left on in the basement. IotaComm develops the network where those innovations can communicate efficiently and reliably. DeFranco believes that development at his company has the potential to transform the way we live, work, and play.
So, when it came time to find a new headquarters two years ago, he looked to the Lehigh Valley because of the transformation underway in the region's largest city. Development, primarily driven by developers City Center Allentown and others through a powerhouse tax incentive, has changed the face of downtown Allentown with more than $800 million dollars in investments in office and apartment high rises looming atop ground-level restaurants and shops.
"They're making change happen. We saw that, and we said we're trying to make change happen in the company. I want to be a part of that. It's something that resonates with us from a cultural standpoint," said DeFranco, IotaComm's CEO and President. "It's not just about finding a location. It's about finding home."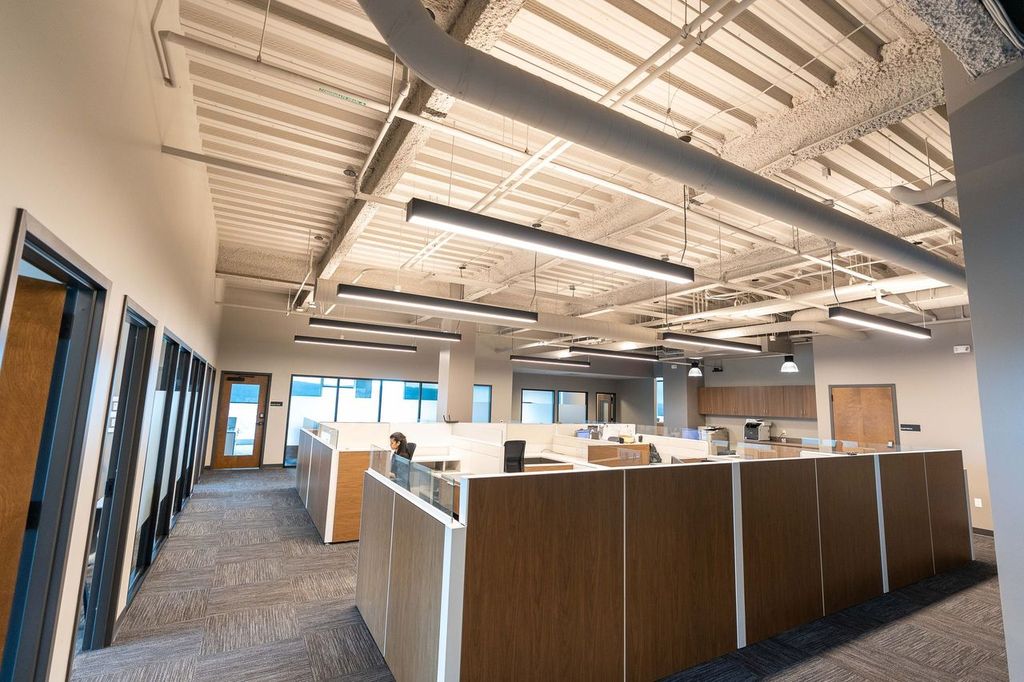 DeFranco knows a little something about home. His roots in Lehigh Valley stretch back to nearly the beginning of one of its towns. His great grandfather helped settle the Northampton County borough of Roseto, named from the southeast Italian region from where he emigrated Roseto Valfortore.
DeFranco recalls the community being close-knit where he considered his friends' houses home as much as his own – and it's not just sentiment sanitized by the passage of time. There is actually a name for it: the Roseto Effect.
A mid-20th century study found a connection between the close-knit relationships in Roseto and reduced rates of heart disease when compared to the rest of the United States.
DeFranco graduated from a class of 42 and left that tiny town in the Slate Belt, first for college at University of North Carolina, Chapel Hill, then to New York City where he made his mark at the global financial firm UBS and later as an entrepreneur. But when it came time to put down roots, DeFranco returned to Lehigh Valley with his family and settled in Saucon Valley, even though it sometimes required a commute to work in northern New Jersey and then New Hope.
"There are so many great benefits to living here as an adult," he said. "When I grew up in Roseto, everything we wanted and had was there. If we wanted to experience more, we had to drive to NYC or Philadelphia. But the world has changed since then and so has the Lehigh Valley. Now we can get virtually anything we want right in our own back yard. It is really a great place to live and to work."
The region is brimming with outdoor recreation spots – including Lehigh Parkway's picturesque trails leading to the fisher hatchery in Allentown and the Saucon Rail Trail that follows the former North Pennsylvania Railroad through Hellertown, Lower and Upper Saucon townships, and Coopersburg.
DeFranco enjoys outdoor activities, shows, especially concerts, at the State Theatre in Easton and frequently dines at Melt at the Promenade Shops at Saucon Valley.
And, if he and his family are really in the mood for some more cosmopolitan amusements, New York City and Philadelphia are just a short drive away.
It's that strong quality of life that has enticed other professionals with impressive resumes to find Lehigh Valley – and his company. His managers at IotaComm hail from powerhouse companies including NBC Universal, Comcast and Deloitte.
The talent allowed DeFranco to consolidate and relocate IotaComm's offices in New Hope and Phoenix to Lehigh Valley. He believes the company will benefit from the strong network of 11 colleges in the region and growing young adult population as the company matures and enters new markets. Those early career professionals, he said, can take advantage of mentorships from his accomplished managers.
"That creates opportunities to keep younger people here, and it has this great, compounding effect," he said.
It's a transformation, DeFranco said, made possible because of the close, dynamic relationships he has forged in Lehigh Valley.
photos courtesy City Center Allentown