Joe Kovacs is, without question, one of the best shot putters in the world. His accomplished athletic career has enabled him to travel the world, but wherever he goes to train and compete, his heart and his home are in the Lehigh Valley.
He is a two-time World Champion, and Olympic Silver Medalist, and a World Silver Medalist, and he will be competing in his second Olympics this year, with hopes of winning the Gold in Tokyo.
Although he has trained and competed around the world, Kovacs first took up the shot put in the parking lot of the Bethlehem Catholic High School, where he started his accomplished athletic career.
"When I think of the Lehigh Valley, I think of home; that's always going to be home for me," said Kovacs, 32, who was born and raised in the region. "It's a great community, everyone was always there to help me. I think that's one of the best things about the Valley."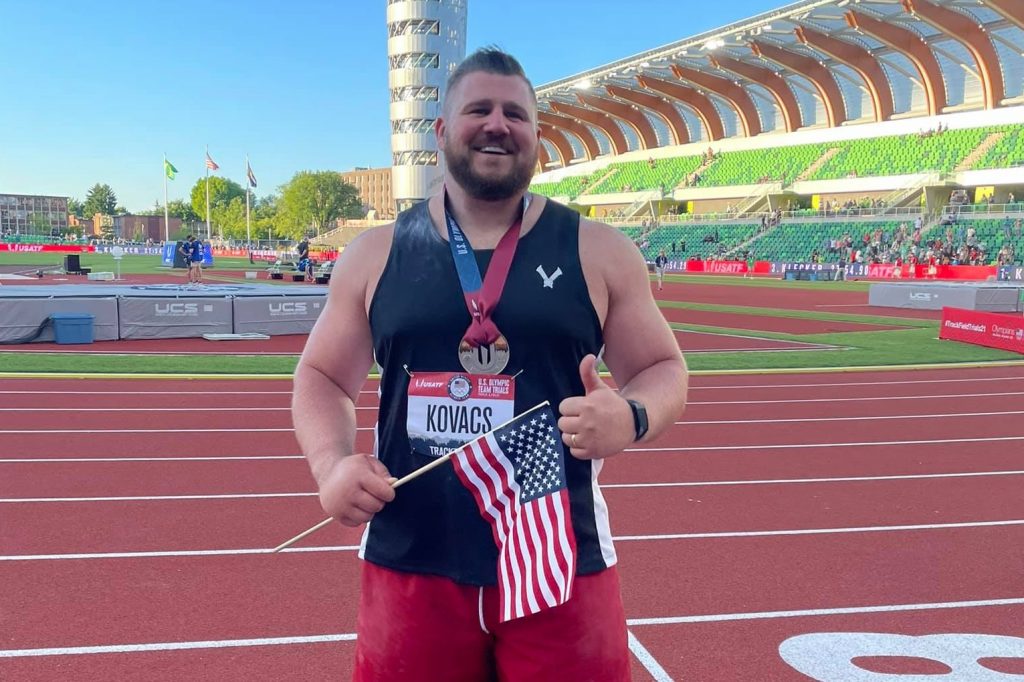 Kovacs won a Silver Medal during the 2016 Summer Olympics in Rio de Janeiro with a throw of 21.78 meters, and won Gold Medals in the 2015 and 2019 World Athletics Championships in Beijing and Qatar, respectively. He threw a personal-best 22.91 meters at the latter event, just short of the world record of 23.12 meters.
The 6-foot, 295-pound Kovacs was named one of the 50 Fittest Athletes in the World by Sports Illustrated this year, after squatting an incredible 870 pounds for four reps. He will compete on Aug. 3 and Aug. 4 during the 2020 Summer Olympics in Tokyo.
Kovacs was born in Bethlehem, grew up in nearby Nazareth, and played football at Bethlehem Catholic before joining the track team. Originally planning to pursue the 100-meter and jumps, he switched to shot put, which he practiced in the high school parking lot because it did not have a track field.
But Kovacs was supported not just by the Bethlehem Catholic teachers and coaches, but by the entire Lehigh Valley community. He received training at Lehigh University and Lafayette College, and received support from coaches at various schools across the region, including from the Easton Area and Parkland school districts.
"It wasn't just the same small town in the Lehigh Valley, it was kind of the whole Lehigh Valley that brought me up," Kovacs said. "I bounced along the whole Lehigh Valley, and there have been some great coaches and people who have helped me along the way."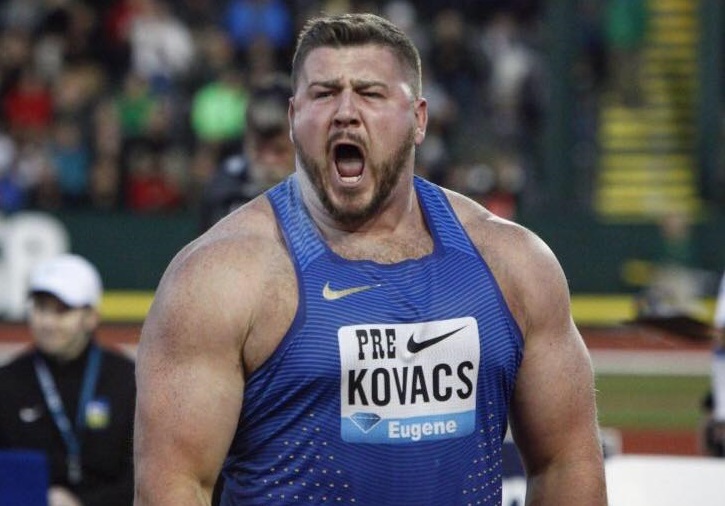 Kovacs attended Penn State, where he as a four-time All-American, a school record holder. He has trained at the U.S. Olympic Training Center in California, and now lives in Columbus, where his wife is a coach at Ohio State University. But he retains a special affinity for the Lehigh Valley.
"In the Lehigh Valley we have access to everything," he said. "You can be in New York City in an hour-and-a-half, Philadelphia and the Jersey Shore in an hour. You have access to everything, but you still have this small-town feel and home comfort wherever you are. I think that's a very unique situation."
He added, "I've been all over, but I still feel like Lehigh Valley is home. Every time one of these big championships happens and I get Facebook messages from everybody back home, all those messages of support really bring me back home. I'm super thankful for all the support."
Joe Kovacs' favorite spots in the Lehigh Valley
Lost Tavern Brewing. The Hellertown craft brewery is run by Kenny Rampolla, one of Kovacs' closest friends. Kovacs calls it "one of my go-to places," and Lost Tavern has often held viewing parties and events celebrating Kovacs' competitions.
PrimoHoagies. "Every time I come back home," Kovacs said, "my mom knows when she picks me up at the airport to have a Turkey Schwartzie sandwich ready for me."
Ressler's Market. This small food market in Nazareth is a long-time favorite from his childhood. Kovacs and his mother would often buy hoagies from the back of the 420 S Main Street store when he was growing up.
(photos courtesy Joe Kovacs)