(Jared Isaacman served as commander of the SpaceX flight Inspiration4, which launched from Kennedy Space Center, Florida on September 15, 2021, and returned to Earth three days later. This article was written before that mission was launched.)
Jared Isaacman is a self-made billionaire and founder of the payments processing firm Shift4 Payments. He's also an accomplished jet pilot who will soon be flying into space later this year as part of a mission with Elon Musk's SpaceX program.
And both his business and aviation careers developed right here in the Lehigh Valley.
"My aviation career began at the Lehigh Valley International Airport back in 2004," said Isaacman, 37, who is currently in the middle of commercial astronaut training for SpaceX's Inspiration4 expedition.
"LVIA provided a launchpad to develop my pilot skills and fuel my passion for flight, which has ultimately led me to the unique opportunity of commanding the first all-civilian mission to space, Inspiration4, which will be lifting off in the fourth quarter of this year," he said.
Isaacman, a Palmer Township native, will be the commander of Inspiration4's four-man crew. The multi-day mission will launch from NASA's Kennedy Space Center in Florida, after which Isaacman and his crew orbit Earth every 90 minutes on a customized flight path.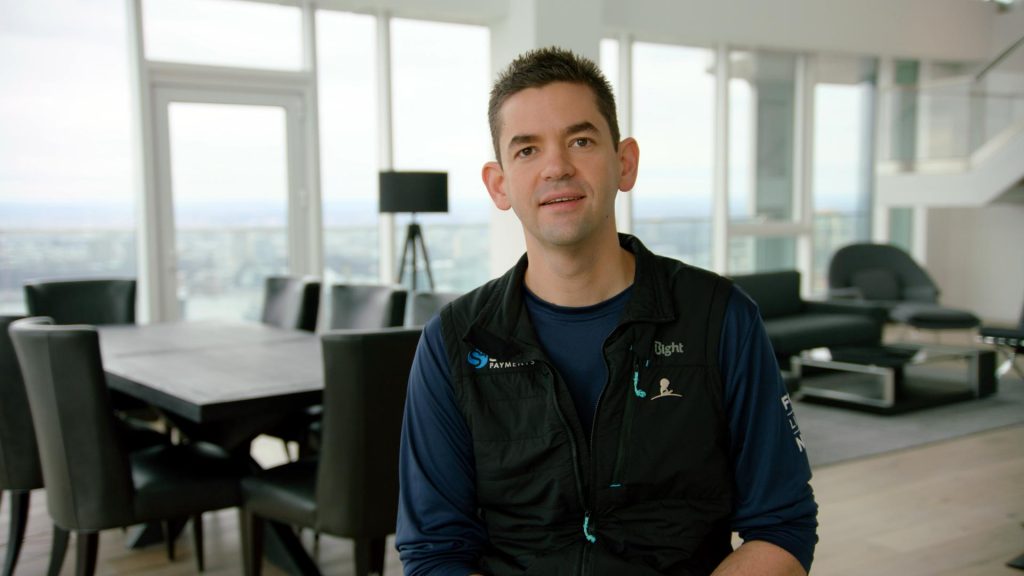 The Lehigh Valley provided Isaacman the opportunity to both pursue his passion for aviation and launch his own successful business. He started the company Shift4 Payments in his parents bedroom at age 16.
Today, it's an industry-leading payments processing firm to process hotel and restaurant payments. Headquartered in Allentown, the company now employs 1,500 people, hundreds of whom are located here in the Lehigh Valley.
"I have no doubt this region has contributed to our success," Isaacman said. "Being a short one-hour drive from Philadelphia and 90 minutes west of New York City, the Lehigh Valley provides greater access to diverse talent coupled with lower costs, solid transportation infrastructure and a higher quality of living than similar regions."
In addition to his business ventures, Isaacman is rated to fly commercial and military aircraft, has flown more than 100 air shows with the Black Diamond Jet Team, including several in the Lehigh Valley. He has participated in two Speed-Around-The-World flights in 2008 and 2009 that raised money for the Make-a-Wish Foundation.
Isaacman also previously embarked on a mountain climbing expedition in Australia, and co-founded Draken International, the world's largest private air force, which trains pilots of the U.S. Armed Forces.
A long-time space enthusiast and a visible member of the close-knit aviation community, Isaacman had long been in touch with the SpaceX team and had previously expressed his interest in serving as a pilot if the opportunity arose. He also personally donated $100 million to St. Jude Children's Research Hospital, the charity being supported by Inspiration4.
"In fulfilling a personal and lifelong dream, I recognize the tremendous responsibility that comes with commanding this mission," Isaacman said. "While a historic journey awaits us in space, I hope this mission reinforces how far inspiration can take us and the extraordinary achievements it leads to here on Earth."
(photos courtesy of SpaceX and St. Jude Children's Research Hospital)