Two things have been part of Melody Cruz's life since the moment she was born. One is music, and the other is the Lehigh Valley.
Her father ran a home recording studio, her mother was a singer, and they met while working on music together. Melody's mother was so insistent that her daughter would be a singer that she used to play her songs via headphones placed on her belly while pregnant to encourage an early passion for music.
"I cannot remember a time in my life when I wasn't interested in music," said Melody, 22. "My earliest memories were in my dad's home recording studio, and I was mimicking singing before I could even talk. My mom said, 'We're naming her Melody, she's going to be a singer.' That was always the plan, and it actually happened.'"
Melody was born in North Catasauqua, Pennsylvania, and both her parents were also born and raised in the Lehigh Valley. Her first musical performance was at age four at Musikfest, the popular annual music festival held annually in Bethlehem, where she sang along with her grandfather's band.
Today, Melody is still in the Lehigh Valley, and she's still singing. She's been writing her own music since she was 10 years old, and today she's releasing music on the independent label Melody Cruz Music, with singles like "Make Me Stay," "TOOLATE," and "Just Having Fun."
Melody thinks the Lehigh Valley is a perfect place both for artists and people seeking entertainment. In addition to annual events like Musikfest and organizations like ArtsQuest, the region has a wealth of breweries, restaurants, theaters, and venues where people can find live entertainment and hear both local musicians and national headliners alike.
"I see the Lehigh Valley being a place in 10 years where people everywhere really know; a place that people who are going to Pennsylvania will not only say, 'Let's go to Philadelphia,' or 'Let's go to Pittsburgh,' they'll say, 'We've got to stop at the Lehigh Valley,'" she said. "I really believe that, that's where the Lehigh Valley is heading."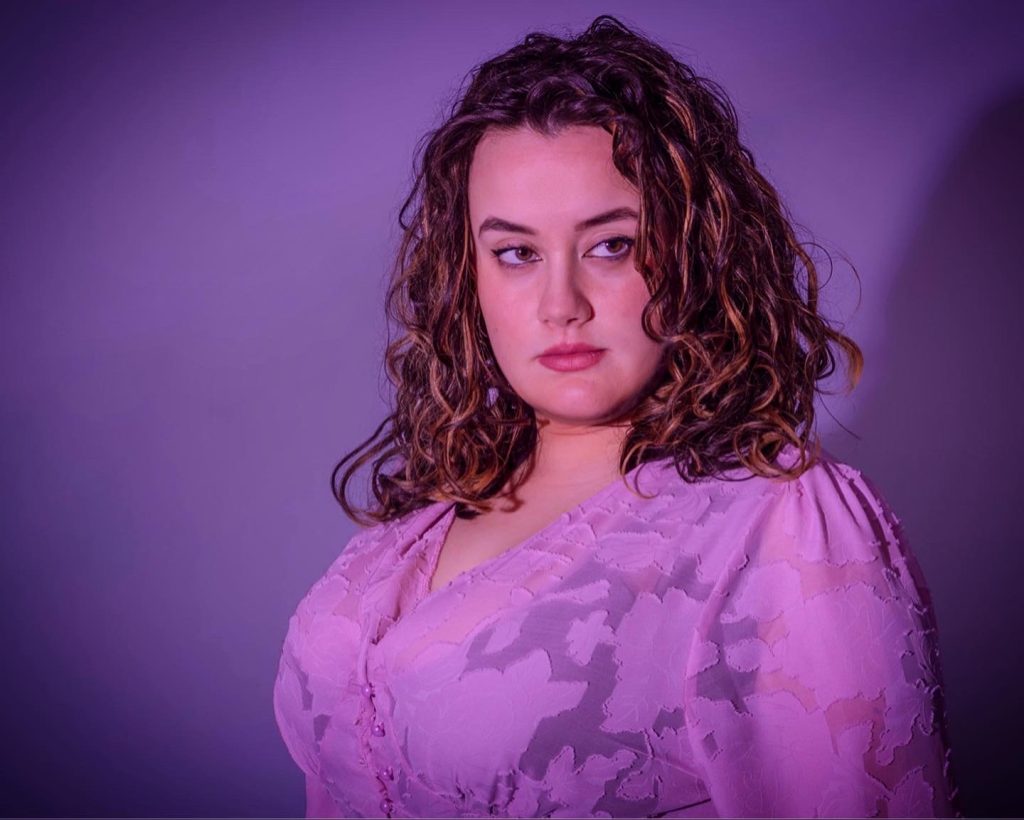 Melody has a powerful, distinctive singing voice, as well as a spirited sense of energy that matches her gripping songwriting style. She considers herself a pop singer, but believes the pop genre has evolved over the decades to incorporate styles from various eras and genres, and her goal is to continue reinventing pop and adding her own unique flair to it.
Melody believes living and singing in the Lehigh Valley has contributed to her growth as a musician. She has consistently met and performed for passionate audiences in the region who love music and art, and there is no shortage of places for local musicians to perform here. Regular spots for her include Lost Tavern Brewing, County Seat Sprits, Böser Geist Brewing, The Wooden Match, Corked, and more.
"The Lehigh Valley has helped me in my music career in such a way that I almost feel like I've been able to grow as the region has grown," Melody said. "It's easy to connect in the community because people are looking for that connection. I'm lucky as musician that I can find somewhere to perform every week. Whether it's a brewery or a festival or an event, I have somewhere to play every weekend. There are so many opportunities here."
Melody's music is available on all major streaming services including Spotify, Apple Music, and Amazon Music, and can also be found on her website, melodycruz.com. She also has a strong social media following on TikTok, where she has more than 26,000 followers, and is also active on Twitter, Facebook, Instagram, and elsewhere.
One of Melody's favorite Lehigh Valley memories was her first solo performance at Musikfest in 2021. Her performance was nearly canceled due to the rain, and while initially disappointed, Melody saw that the crowd was gathering under a nearby bridge to get out of the rain, so she decided to set up and start performing for them right there under the bridge.
The crowd loved it, and the excitement she was getting from them only further energized her music. The rain eventually stopped and she was able to perform the final 15 minutes on the actual stage. It was a spectacular moment that, for Melody, epitomized the spirit and passion of the Lehigh Valley and its community.
"It was like a scene out of a movie," Melody said. "That's really what the Lehigh Valley is all about."