Ed & Shahnaz Hanna, Union and Finch restaurant
Ed and Shahnaz met in New York City in 2005. Ed was born from Syrian immigrant parents in Allentown and Shahnaz was born in Jordan before immigrating to New York in 1990. Ed spent the better part of his adult and professional life in Manhattan, but when it came time to raising their family, they thought about coming back to the Valley.
"Coming from New York City, we didn't know what to expect when we moved back full time, but there are a lot of ambitious go-getters trying to make the Valley a progressive and well-rounded place to live," said Ed.
The desire to enter the hospitality industry had been on the back burner for a while and they considered opening a restaurant in New York, but realized they had a better chance at success in Lehigh Valley. They were visiting Allentown in 2010 and saw a "For Rent" sign in the window of J.P. O'Malley's, a since-dormant restaurant they used to visit back in the day. They called the agent, found out the building was for sale, and the seed was planted.
Having had zero previous restaurant experience, they took the leap and began the process to get the building transformed into what they envisioned for their own restaurant. They opened Union and Finch, an intimate, neighborhood style bistro with casual American fare with a Middle Eastern/Mediterranean flair, located in the West End of Allentown. Ed's brother, Spiro, is also a partner in the restaurant.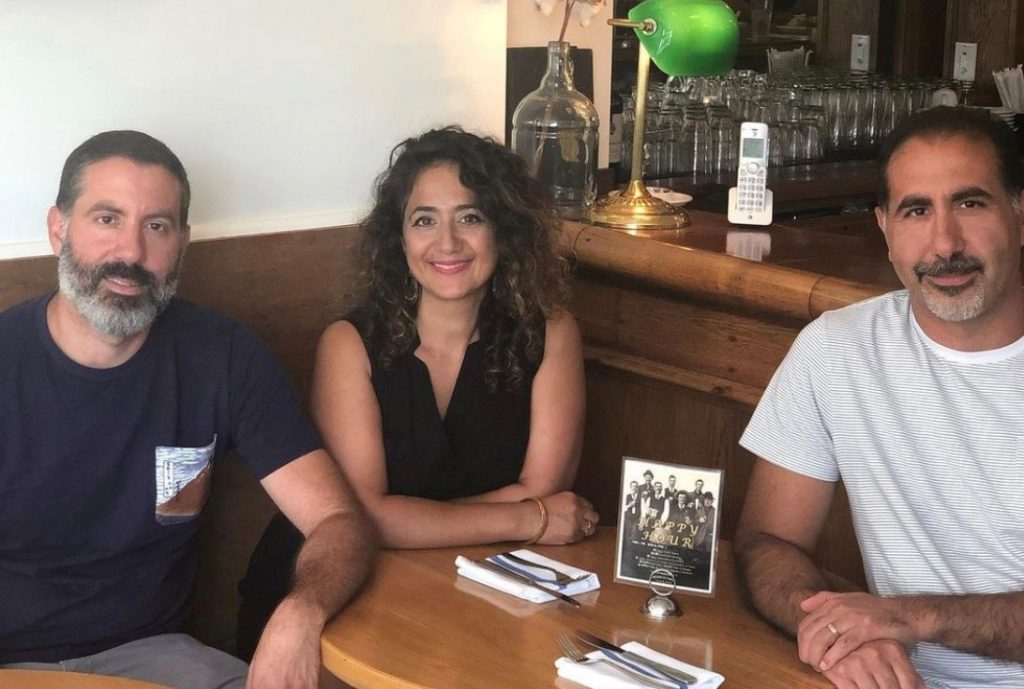 They set out to build a neighborhood gathering place where people could enjoy a welcoming atmosphere with great company and food. It truly has the feeling of being a family-run restaurant and you get the sense of being "at home" when you walk through the doors.
What to know before you go:
Try the Union Burger and the Poutine. The Union Burger was voted Best Burger in Lehigh Valley by the Lehigh Valley Burger Quest, a local group of enthusiasts that meets to try a different burger each month. It's also available with falafel for vegetarians. Check out more at unionandfinch.com
Brunch is available on both Saturday and Sunday, and they have outdoor seating in the "Union Gardens" available for groups.
Live like a local:
What do you love about living here?
We appreciate the cost of living and the fact the Valley is better suited to raise a family. It's also under two hours from two major cities if we want to get away.
What's your favorite place in Lehigh Valley and why is it special to you?
I'd have to say Allentown, because as a family of immigrants we have a lot of memories that started in that city. It will always hold fond memories from family picnics at Cedar Beach to spending a good portion of my childhood weekends in Allentown's 6th Ward a very diverse neighborhood.
What advice would you give to someone who is considering moving here?
Speaking based on experience and moving back from an amazing city, there are a lot of things to do around the Lehigh Valley. It's a great area to raise kids and not have to sacrifice because it's too expensive. It's also close to a lot of destinations that are very driveable.