Marjorie Zelon moved to Lehigh Valley last fall amid the COVID-19 pandemic, fulfilling a 15-year dream to leave a crowded New York City neighborhood for greener pastures.
She and her husband began their search in November 2019 but had to exclusively house shop online when the pandemic hit. After some virtual tours and a curbside stop where she got to explore the neighborhood, the Zelons in August found their dream home in a Palmer Township subdivision just outside of Easton.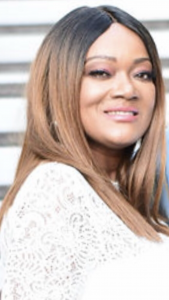 "I've wanted to do this since 2005 – the pandemic wasn't going to stop me," said Zelon, a 49-year-old mother of three.
The couple zeroed in on Lehigh Valley because it is close enough to New York City where her husband works and Reading where she has family and offers affordable homes in desirable neighborhoods. Working with Lauren Midlam, REALTOR® at VM Home a division of VM Realty Group, LLC in Easton, Zelon found online a five-bedroom home with a manicured lawn accented with trees on a quiet cul de sac.
To understand the lifestyle change, Marjorie just has to turn to JZee, her 10-year-old Yorkshire Terrier. In New York, JZee would only do his business in a designated area inside the home. In Palmer, "the old man" demands to go outside when nature calls.
JZee often accompanies her to an Italian restaurant to dine outside or a walk around the suburban neighborhood.
Lehigh Valley doesn't just offer a more spacious lifestyle but also ample career opportunities.
Zelon, a nurse preparing for her RN NCLEX-RN exam, said the region touts two vast health care providers, Lehigh Valley Health Network and St. Luke's University Health Network, and there is the possibility of working remotely – as virtual health care visits become more popular.
How New York City and Lehigh Valley differ: "In New York, my neighbors argued in the streets. Here, my neighbors gave me Christmas cookies and said welcome to the neighborhood."
Favorite activity to while away a free afternoon: Browsing the aisles of Boscov's, a family-owned department store, at the nearby Palmer Park Mall. She also enjoys visiting the spa, nail salon and pet shop there.
Favorite place to eat: Melt at the Promenade Shops in Saucon Valley in Upper Saucon Township and Carrabba's Italian Grill in the Palmer Park Mall.