Rachel Schnalzer is an audience engagement editor for the Los Angeles Times, where she writes the business newsletter and travel newsletter for the fifth largest newspaper in the United States by circulation.
That means she had become accustomed to L.A. Christmas traditions over the years, from "outdoor ice skating in Santa Monica" to "shopping at the Grove." But this year, with Times staffers working from home during the COVID-19 pandemic, Schnalzer spent this holiday at the place where she was born: the "Christmas City" itself, Bethlehem, Pennsylvania.
Schnalzer, who is spending several months back in Lehigh Valley for the first time in a while, was challenged by her editor to do as many Lehigh Valley holiday-themed activities as possible – while avoiding indoor gatherings and following COVID-19 safety precautions – and write about them for a story in the Times.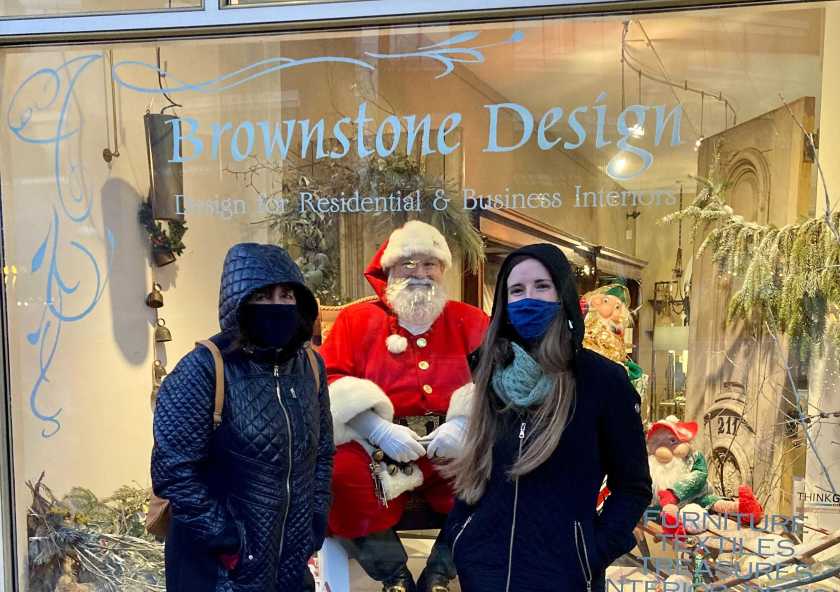 The result is a story that perfectly highlights the kind of holiday experience made possible in the Lehigh Valley. And it comes just as Made Possible in Lehigh Valley is in the midst of a billboard and web campaign for targeting college students and young professionals returning home during the holidays, highlighting new spots that have opened in the region since they left and about everything the Lehigh Valley has to offer.
"I think I always had a feeling Bethlehem was special, with its rich history and vibrant arts culture. But it was only after I left for college that I came to crave trips to Main Street and the South Side," Schnalzer said. "Since then, I've been very intentional about spending time in Bethlehem when I come home to Pennsylvania to see family."
For her story, Schnalzer visited several favorite Lehigh Valley holiday spots and activities, including Christkindlmarkt, Easton's Peace Candle, Allentown's Lights in the Parkway, the virtual tree lighting outside the Bethlehem Area Public Library, the Lehigh Valley Zoo's Winter Light Spectacular, Small Business Saturday on Bethlehem's South Side, Luminaria Night, and more.
Her full story can be read here.
Schnalzer was born in Bethlehem and spent the first 18 years of her life living in Center Valley, where she attended Southern Lehigh High School. She also took a few classes at Lehigh University during her senior year of college. Schnalzer's father is originally from Fountain Hill, and her grandfather had worked at Bethlehem Steel.
"Even after leaving for college, I loved coming home to Christmas City for the holidays and spending lots of warm, sunny afternoons walking along Main Street during summer break as well," Schnalzer said. "Some treasured memories from growing up include afternoons in the Bethlehem library, visiting Musikfest with friends and cozy evenings in what is now the Red Stag Pub."