Jane Cook loves living just above the Monocacy Creek in north Bethlehem, but the specific location of her home meant the ground was not conducive for growing grass. So about three years ago, she decided to start growing perennial plants native to the Lehigh Valley around her house.
Today, she has about 350 perennials in her front yard, and about 150 plants in the backyard, with walkable pathways throughout the gardens. Joe Pye weeds, Echinacea (commonly known as coneflowers), mountain mints, bee balms, and brown-eyed susans are among the species that can be found around her home.
"I help tend public gardens throughout the Lehigh Valley, and there are dozens of perennials native to the region," said Cook, who is active in Bethlehem Backyards for Wildlife and the Monocacy Creek Watershed Association, among other organizations. "There are more and more sources for native plants in the Lehigh Valley, but in the past it could be hard to find them, especially if you are just getting started."
But now, gardeners in the Lehigh Valley have a one-stop online destination for all things native. The newly created online Lehigh Valley Native Plant Directory encourages residents to use low-maintenance native plants in their gardens, to provide food and habitat for wildlife and critical pollinators.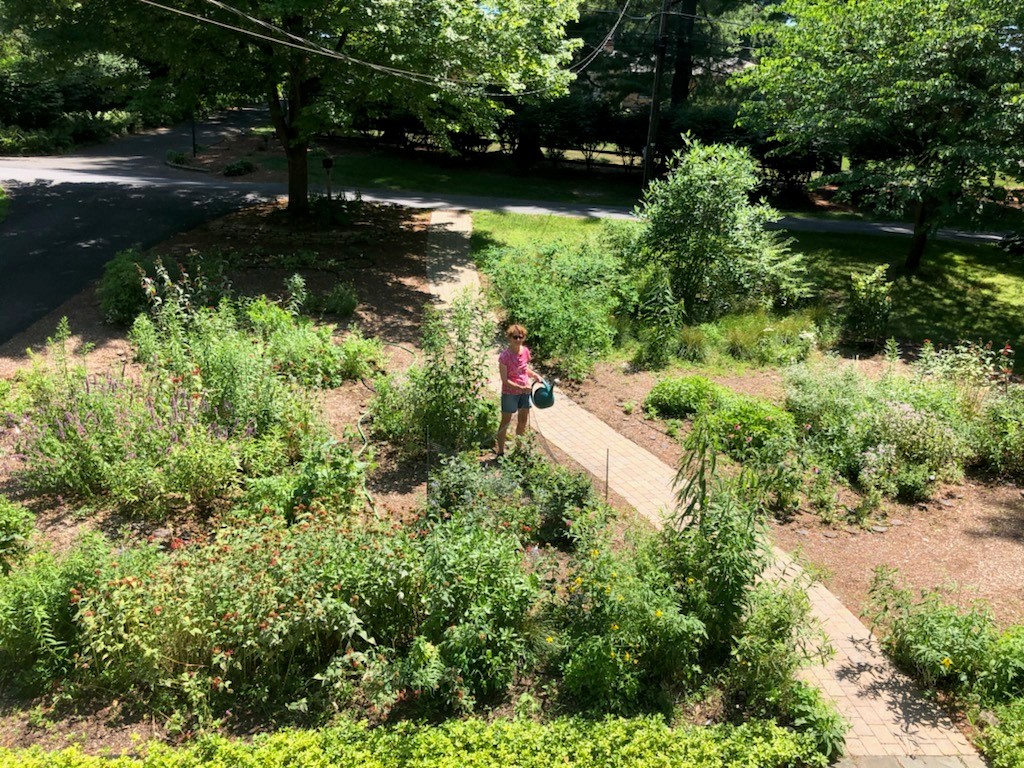 This marks the first time information about the native plant landscape in the Lehigh Valley has been gathered and compiled in one place, and the process of doing so was an eye-opening experience for Nadia Hassani. She is a long-time member of the Lehigh County and Northampton County Master Gardeners, who created the directory.
"I thought I knew the native plant scene, but I was truly amazed at how much there is in the Lehigh Valley," Hassani said. "The Lehigh Valley not only has a booming economy and lots of nature, but it is also a hub to restore or preserve biodiversity with native plants, which is a huge and growing trend in gardening."
The directory, which went live in May, lists all the native plant resources and players in the area, such as nurseries, landscaping companies, parks with native plantings, organizations, online gardening groups on social media, and more.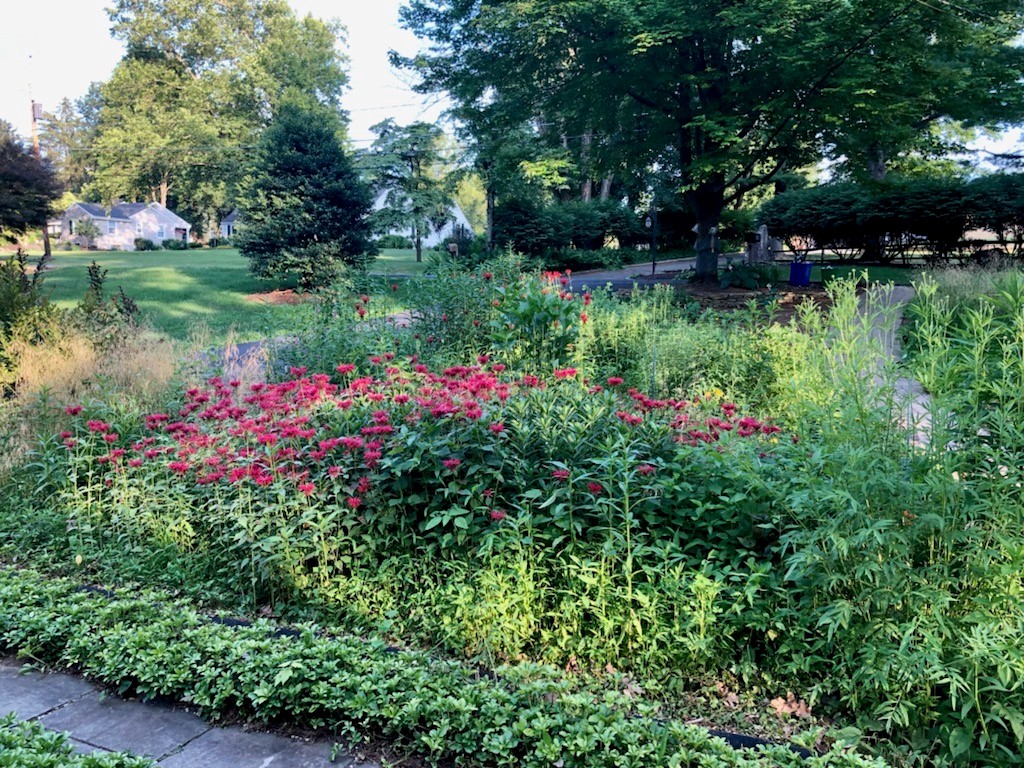 Visit the Lehigh Gap Nature Center website to learn more about the Lehigh Valley Native Plant directory. Located in Slatington, the center provides area residents with resources for education, native plant gardens, arboretums, wildlands, and nurseries.
Hassani said it is particularly appropriate that the Lehigh Gap Nature Center is associated with the directory, given the non-profit conservation organization's inspirational story and everything it does for the region.
The center is located on a former Superfund site, which had consisted of 3,000 acres of barren land laden with toxic zinc, cadmium, and lead due to 65 years of acid rain and 80 years of heavy metal deposition from a zinc materials producer formerly located there. A successful grassroots effort led to its restoration into an environmental education center.
"It's a very special place," Hassani said. "Twenty years ago, it looked like the moon; nothing was growing. It was dead. Today you would never know it was ever like that, and it goes to show how nature, with man's help, can repair itself. It's come full circle and it really shows how the Lehigh Valley is leading in this effort."
The Lehigh Valley Native Plant directory is part of the Master Gardener project to promote the Homegrown National Park (HNP), a campaign by entomology professor and best-selling book author Doug Tallamy.
The goal of the organization is to replace 20 million acres of lawn and invasive and foreign plants throughout the country with native plants. HNP is the largest not-for-profit cooperative conservation project ever undertaken in the United States.
Home gardeners are encouraged to add their location on the map of the Homegrown National Park and indicate they were "lit up" by Lehigh Valley Master Gardeners. Every native planting site helps to increase biodiversity in the Lehigh Valley. 
Master Gardener volunteers support Penn State Extension's educational programs in consumer horticulture. They develop their horticultural expertise through participation in educational training classes conducted by Penn State University faculty and Extension staff.
The Penn State Master Gardener volunteer program supports the outreach mission of Penn State Extension by utilizing unbiased research-based information to educate the public and our communities on best practices in sustainable horticulture and environmental stewardship.
(Photos provided by Jane Cook)