Factory LLC, located in South Bethlehem is a one-of-a kind, custom-built, 40,000 sq. ft. facility that works with companies to build value. Founder Rich Thompson considered multiple locations around the country, but ultimately decided there was a particular need for a facility like this on the East Coast. He chose the Lehigh Valley as the best possible site in part because of the region's location, strong workforce and wealth of higher educational institutions.
This isn't a business incubator; It's an innovation and scale-up facility with more than $250 million at the ready to invest in these young companies. Factory acquires meaningful equity stakes in high potential food, beverage and pet health companies valued between $2 and $20 million, then partners with them to rapidly build value. Current brand partners include Honey Stinger, Mikey's, Pipcorn, Partake, and Stuffed Puffs, the first client company of The Factory to open a standalone facility in the Lehigh Valley.
Forbes Video: Marshmello x Stuffed Puffs: Inside The DJ's Equity Deal With Popular Marshmallow Company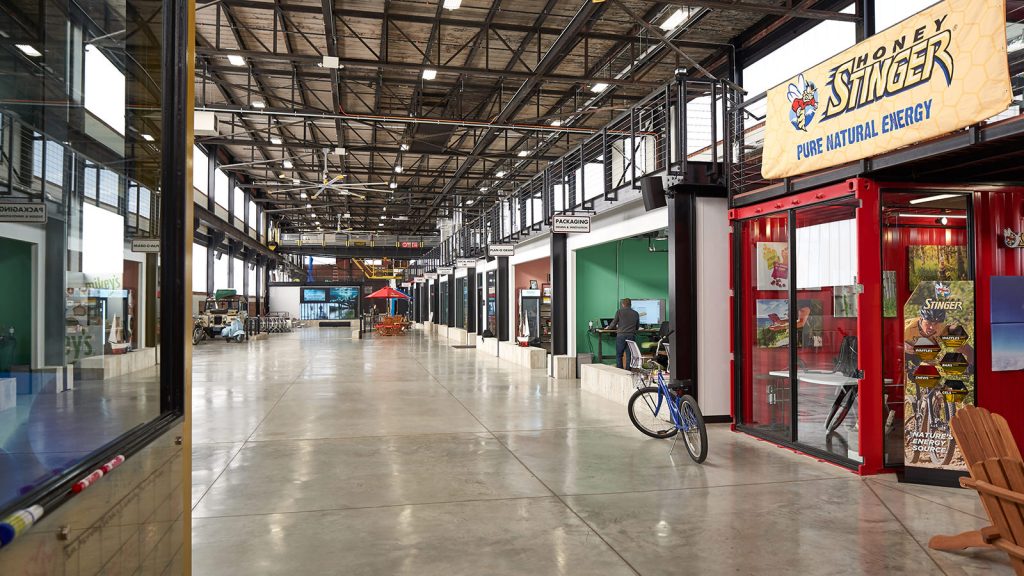 Factory assembled a team of experienced operators to help streamline processes, allowing entrepreneurs to focus on big picture goals and innovation. They provide their brand partners with support and resources like office space, marketing, supply chain logistics, packaging and design, consumer insights, and commercial kitchens and labs for quality testing.
"Lehigh Valley is situated in a wonderful location to be a center of innovation. We have easy access to major airports in New York and Philadelphia, great distribution centers, good manufacturing opportunities and wonderful local colleges and universities where we've found a lot of bright talent to intern at Factory," according to Rich Thompson, prolific entrepreneur and managing partner of Factory LLC in Lehigh Valley. "We believe that the Lehigh Valley can become the next Austin, Texas or Boulder, Colorado: cities that are currently hotbeds for entrepreneurial start-ups."
Get to know founder Rich Thompson during this episode of "Unscripted with Russo"
Learn more about Factory LLC and the other companies that call Lehigh Valley home.